Autism and Missing Children Statistics
In 2017, the FBI National Crime Information Center stated that 651,227 people were reported missing. Of those, over 450,000 were children.
According to the Center for Disease Control, one in 68 children have been diagnosed with autism spectrum disorders (ASD).
A study completed by the American Pediatric Association states that almost 50% of these diagnosed children will go missing at least once before the age of 17.
Scent Evidence K9 Mission
Our mission is to provide effective Scent Preservation Kit® products and K9 Trailing services that enable families, communities, and organizations to find missing persons faster and bring them home safely.
A key approach to achieving this mission is helping communities focus on providing services to the most vulnerable populations with a greater risk of becoming a missing person. Two vulnerable populations found in most communities are children with autism spectrum disorder and persons with dementia.
The Scent Preservation Kit® – An Extra Layer of Protection
A person's scent is as unique as their fingerprint and can last up to 10 years when stored in our scientifically-tested kit. Having a scent kit prepared can significantly increase a dog's ability to locate a child and reduces the time it takes to bring them home safely.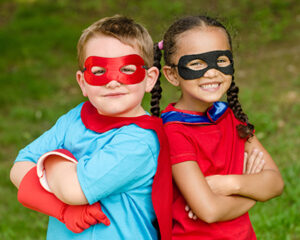 Our Child Safety Kit can be applied in minutes and contains a specially-treated scent storage jar, sterile scent pad, ID label, tamper-proof seal, and Child ID kit with fingerprint/DNA collection materials.
A Scent Preservation Kit® is a great addition to your proactive family protection plan. Especially for those in the Sandwich Generation where nearly half (47%) of adults in their 40s and 50s have a parent age 65 or older and are raising a young child. As Autism and Alzheimer's diagnoses increase, the need for an affordable extra layer of protection becomes even more valuable. While GPS tracking devices are also utilized for location, they are very expensive, (often hundreds of dollars), and can be taken off, lost, broken, or simply out of range. A person can't lose their scent. It's like a fingerprint for scent discriminate K9's.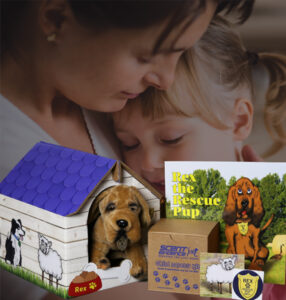 Start the Child Safety Conversation Early
When it comes to having a talk about child safety, the sooner the better. Our new Rex the Rescue Pup Pak has all the tools parents and caregivers need to start the conversation and make it fun. In addition to the Child Safety Scent Preservation Kit and Child ID Kit, the Pak includes our new book, Rex the Rescue Pup. Rex the Rescue Pup is a fun way to help kids discover the importance of finding their unique talents and skills while giving parents and caregivers an opportunity to discuss child safety with their kids. Learn more about Rex here!
How Law Enforcement Agencies are Utilizing Scent Kits to Help Protect Kids With Autism
SEBRING — Abel Ritenour is 4 years old. He is also autistic, and that makes him especially vulnerable to getting lost.
So when Abel's grandmother sent his mother, Cindy Ritenour, a scent preservation kit from Scent Evidence K9, she had two reactions — one as a mom, and the other as the administrative aide for the Highlands County Sheriff's Office Law Enforcement Bureau.
"I thought it was a great idea, not only for my family but for anybody who is a caretaker for an autistic child or an elderly person with dementia since they are at risk of getting lost," Ritenour said.
An American Pediatric Association study shows that almost 50 percent of autistic children will go missing at least once by the age of 17. The numbers are even higher for adults with dementia — 6 in 10 will get lost at some point.
Abel is "a runner," Ritenour said, and as a result is one of those 50 percent with an increased risk of getting lost, especially now that he has started school at Park Elementary.
"Abel has a SafetyNet bracelet (which can be tracked using ground- and air-based antennas), but refused to wear it, so I had to find a way to hide it in his pocket every day," Ritenour said. "He may be able to get it out, though, so having another way to find him is good for peace of mind. I also know that they could be useful for our K-9 teams, so I wanted to try to get enough to be able to offer them to those in need in our community." Read more…